It is the Time (Jikan) you have never had before. The wonderful time and happy smiles are in "Sarobetsu" is endowed with nature.
The great reaches of forest and all the organisms in Sarobetsu will penetrate to the inner heart of you.

Once-in-a-lifetime opportunity

It's got everything from the representing Hokkaido's animals like Ezo deer and Ezo red fox to the ones are designated as a protected species such as Steller's Sea-eagle. You will be able to follow them live freely in the broad land.

Fairy flower "Blue Poppy"

In the rich natural environment of Sarobetsu, more than 100 kinds of flowers bloom with the seasons. It is the colorful flower art which spread all over the field.

The northernmost natural park of Japan

The scenery in Sarobetsu such as the expansive Sarobetsu field encompassing about 200 square kilometers and Rishiri Island has an overwhelming presence vary seasonally and makes new impression on us.


You will enjoy nature in the area fully originated at Rishiri Rebun Sarobetsu National Park. It is possible to confirm the highlight every season and the point of search at Visitor Center where you will be able to learn about ecology of plants and animals.
You will rest at ease at the northernmost hot spring village "Toyotomi hot spring" of Japan, and also you will be able to know local history and culture in museums.
The course includes driving seaside, seeing all the great sights, coming into contact with reindeers and interacting with nature in Sarobetsu.
The course includes making fresh cheese, factory tour with banqueting Sarobetsu's gourmet, and also enjoying the spectacular sunset view finally.
You will be able to learn about local history and culture at Kaneda Shinsho Calligraphy museum and Horonobe-cho Local History Museum which represents the history of the living with nature.
There are many fun attractions such as a canoe experience, river fishing and campsite which are possible to have a good time with a family from an adult to a child.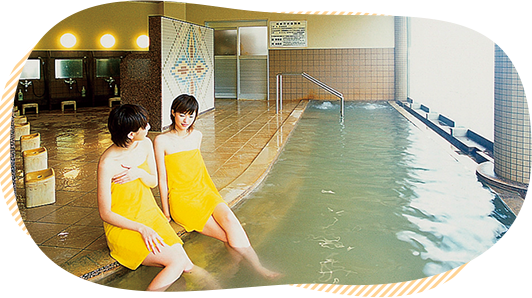 Their hospitality will allay your fatigue and give you time of the relief in blissful natural silence.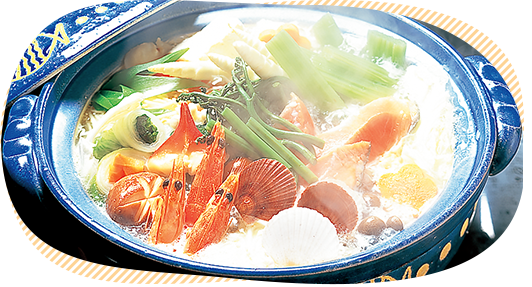 You will be able to appreciate the delicacy of seafood in the sea around Soya and more natural blessings.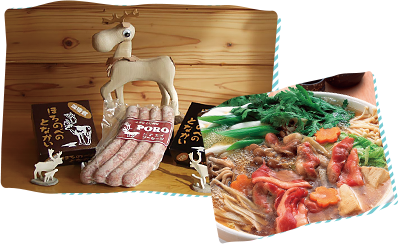 Reindeer sausage which is the taste of reindeer meat attract widespread popularity same as deer and rabbit in North Europe and organically raised Aigamo(duck) meat are recomended.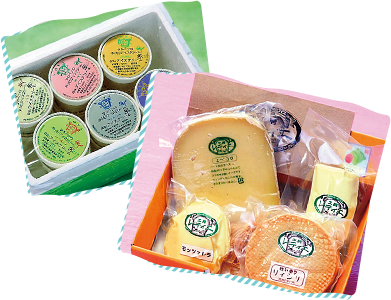 Mineral-rich milk of cows which grew up at an open grassland and cheese and ice cream are made by local farmers will be great souvenirs.